By continuing past this page, you agree to our Terms of Service, Cookie Policy, Privacy Policy and Content Policies. All trademarks are properties of their respective owners. © 2008-2018 – Zomato™ Media Pvt Ltd. All rights reserved.
I've been to this location several times and have always enjoyed myself. The staff is very knowledgeable and always makes great suggestions for dinner. My most recent server paired fantastic wines with our dinner. He was very attentive and funny. – Lisa S. (Yelp)
It's not just watermelons that have heirloom ancestors; there are also grits, peanuts, squash and a pantry of everyday ingredients that past generations knew as radically different items. And we can't begin to understand what true Southern food is—its antebellum identity—without cooking with these very same ingredients, and that's what chefs are doing in Columbia. "Lots of varieties have been lost and we can't get them back," says Todd Woods, executive chef at The Oak Table in Columbia. The seeds are gone forever: no one saved them. But Dr. David Shields is helping to prevent this from further occurring. He's a professor at the University of South Carolina in Columbia, and he's garnered attention for working with Sean Brock and other chefs to connect them to this heirloom produce.
Yelp: 4 stars, 40 reviews The best pizza joint award is a highly-coveted but usually highly-controversial title. Although pizza is universally loved, the crust just ends up being one of those things that rarely works as one-size-fits all. But Dano's comes pretty close, which is how they get the crown for best pizza in columbia
Pawleys Front Porch is a South Carolina institution, with a branch in Mount Pleasant and one on Harden Street in Columbia. This burger joint is consistently nominated for local awards for its innovative burgers. Chef Kyle Taylor conjures up some unique combos that are bursting with flavour, such as the Isle of Palms burger, with homemade pimento cheese and jalapeno bacon, and Fripp Island burger, southern salsa, boursin cheese and fried green tomato. Keep an eye out for their award-winning food truck, which parks up at the Soda City Market every Saturday.
Time counts at BJ's Restaurant & Brewhouse. Since our humble beginnings back in 1978, we've continued to refine our brewhouse experience to make BJ's a place where you can make the most of any meal. We want BJ's to be a place where the moment you leave is the moment you plan on coming back. We pride ourselves in our craft and attention to detail. Our guests come here for our award-winning handcrafted beer. They come here for the Southern California twist we've put on the Chicago-style deep dish pizza. And they come here for our Pizookies®, our world-renowned dessert. But above all we know people come here to make their good times better. So in many ways we haven't just crafted a brand, but a mindset. And our guests are the reason for this. And it's because of them we're continually striving to make sure every moment they choose to spend with us counts. Welcome to BJ's, a restaurant with a Brewhouse soul.
Yelp: 4.5 stars, 39 reviews If you've searched through the deepest, darkest corner of Columbia in pursuit of the perfect sushi place and have still come up empty-handed, that's only because you somehow skipped Inakaya Watanabe. Classy without being too upscale, Inakaya's offers the perfect experience for some sushi, sashimi, maki, specialty rolls, bowls of noodles, or just some authentic Japanese cuisine. With the highest quality fish and an extensive menu with a variety of delicious options alongside a menu of hand-selected wines and specialty beers, Inakaya's is the place you will continue to visit again and again whenever a fresh, Asian meal is calling your name.
Fresh, local, and diverse. Here, the menu changes daily based off of what is fresh and seasonal. Offering a blend of contemporary American, French, Italian, and Asian cuisine, this is one place you'll want to grab lunch or dinner ASAP.
The quirky and characterful Motor Supply Company Bistro is the epitome of Columbia's slow food, farm-to-table movement. Since 1989, when it opened in a renovated 1800s engine supply building, Motor Supply Co. has been at the heart of the historic Congaree Vista scene. It serves the most innovative and eclectic food using the freshest of ingredients and, in keeping with this spirit, the menu changes twice a day. Expect delicious creations such as molasses-brined pork porterhouse over Creole creamed corn, topped with local peach jam, and spicy marinated white shrimp in coconut and red curry clam broth, with kimchi.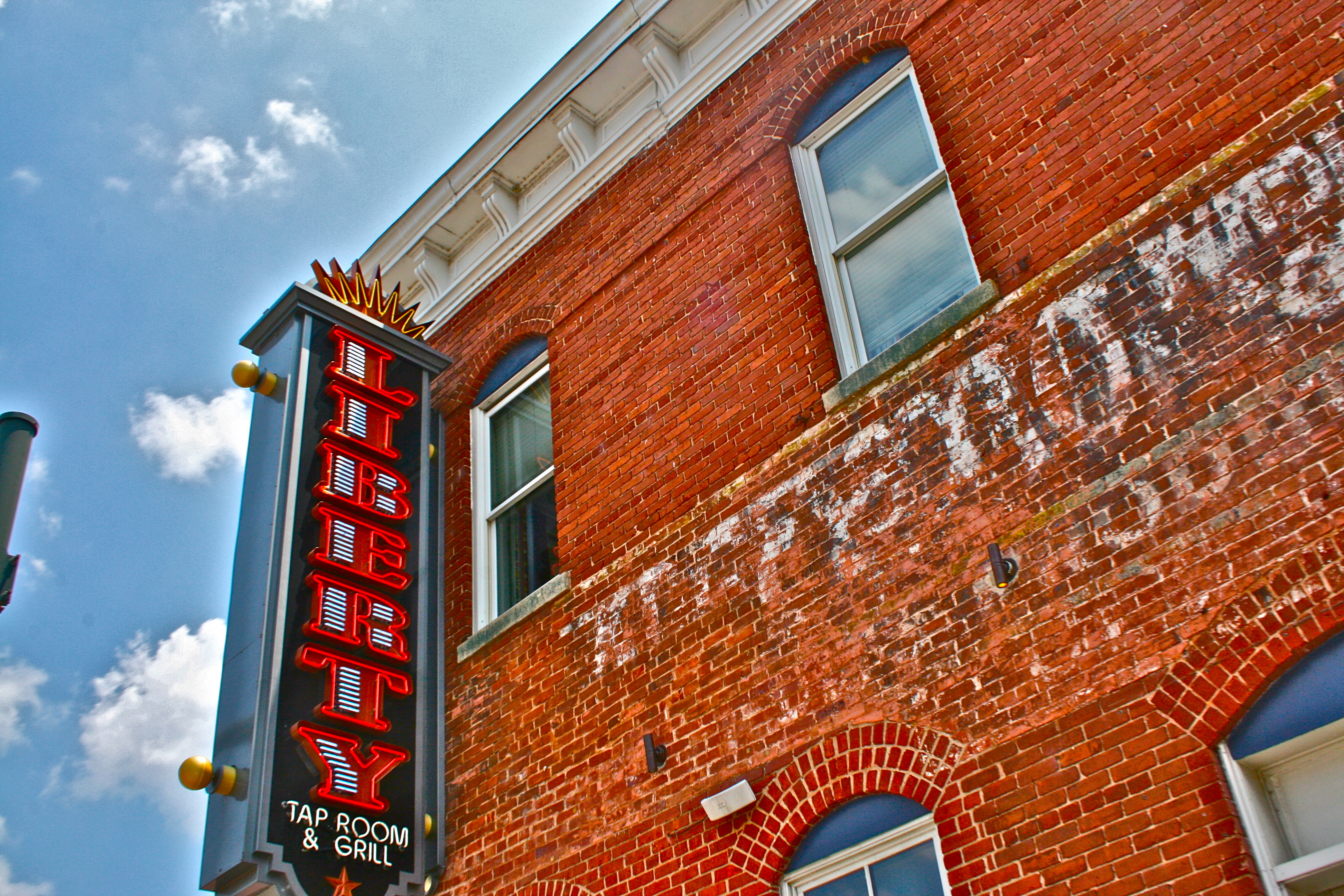 columbia sc restaurants
best restaurants in columbia sc
columbia restaurants
I have worked in a coffee shop for a few years. I have learned that people are mean. People are very rude, and people who have never worked this job do not realize there is a specific way to order things. I am specific when I order my coffees off the clock. I figured I could share my advice with you all on how to order when at a coffee shop whether inside or in the drive-thru. Let's begin.
Yelp: 4 stars, 140 reviews One of the first restaurants to help revamp the Vista district, Motor Supply has been building a great reputation and has become part of the backbone of this neighborhood since they opened their doors in 1989.  The menu includes a great mix of American, French, Italian, and Asian cuisine and changes almost daily, so you know they're not kidding when they say they're fresh. You'll usually be able to find a great grilled steak or house-brined pork chops, neither of which you should miss out on. The cocktails are the real highlight here, though, which is saying something. They were recently voted as having the best cocktails in town, which is instantly believable once you watch mixologist Josh do his job.
What started as a farmers' market tent has now grown into a brick-and-mortar location in a relatively short amount of time, a leap made possible both by Indah's loyal fan base as well as Columbia's fertile food scene. Get the Thai coffee, which is a barely aerated nitro brew; it's thickened with an aromatic sweetened condensed coconut milk that's made by reducing coconut milk by half and adding a touch of sugar. The resulting dairy-free concoction is also spiked with cinnamon, and isn't too sweet or too strong. It's simply, perfectly refreshing. If you're feeling peckish, head over to Drip Coffee in Five Points for a housemade biscuit sandwich.
A number of distinct food districts are scattered throughout the region. In Five Points, order a delicious three-course meal (for less than it takes to fill up your tank, mind you) at Cellar on Greene, or stop in for lunch at The Gourmet Shop. Order up their famous chicken salad with a glass of sweet tea. The Vista is a standout option with dozens of bars and restaurants across several blocks, from Motor Supply to Cola's Restaurant. Lexington County also has a wide selection of delicious options. Venture just across the Gervais Street Bridge to try the acclaimed Terra in West Columbia or get dinner with a view at Liberty on the Lake in Irmo. All that said, you'll also want to keep an eye out for gems tucked away in unexpected places, like Inayaka, an authentic Japanese restaurant and sushi bar located in a strip mall in northeast Columbia. 
Yelp: 4.5 stars, 125 reviews Come to RealMexico when you're in the mood for authentic Meixcan cuisine. In other words, there's no Tex-Mex or California-Mex to be found here, which provides a good break to all the hybrids out there. When you sit down at RealMexico, you'll immediately be greeted with fresh chips and salsa and your experience only goes up from there. Slow-cooked meats stuffed into what will become tacos, tamales, burritos, and enchiladas, with five different sauces to choose from along with a variety of cheese is what you'll find on the menu here. One bite into your meal and you'll definitely be able to taste the difference in authenticity. You'll also get to choose from an array of flavored margaritas or a few different artisan tequilas, to make your meal fit the true experience.
Before settling down in Columbia, Wes Fulmer cooked behind the stoves of Michelin-starred Maison Christian Étienne in Avignon, France. In his impressively small kitchen at Motor Supply, coppa and pork legs hang for curing below a shelf of a dozen artisanal vinegars; kimchi ferments nearby. The daily rotating dinner menu might feature plates of yellowfin tuna, seared and placed onto a bed of crispy endive, glistening with smoked olive oil and mayo-like tonnato. It's the perfect balance between tart, salt and sweet. Many of Fulmer's creations have a Thai-inspired twang of acid and herb, although you can also order redfish and butter beans heirloom grits that were milled in town—and you won't regret it. You would also be remiss to skip the cocktails; Josh Streetman's bar program is worth the visit alone. His smoked drinks are spectacular, and his Jalisco Sour, which is a whiskey sour riff that smells like bacon, is savory in the best way possible—the smoke doesn't translate into an overpowering flavor profile.
Yelp: 4 out of 5 stars on Yelp with 125 reviews You can find a steak almost anywhere. The problem is, you can't find a good steak just anywhere. So, when a cut of beef is up for order tonight, then you're going to want to know where to go. And that's the Blue Marlin. Half surf, half turf, this modestly classy restaurant serves up much more than the beef. The shrimp and grits are a favorite order, and keep your eyes out of the sesame-encrusted tuna or the salmon pontchartrain. You'll also find fire-roasted chicken and pasta dishes here, ensuring you'll be able to talk anyone into coming here, since there's something for everyone.
On the corner of Main and Gervais Street, The Oak Table offers an dining experience with stunning views of the capitol building. An oak theme runs throughout the restaurant, which is sleek and contemporary in style. The seasonal menu is short, but makes up for it with innovation and a mixture of influences; dishes include sea scallop crudo, perfectly cooked Angus beef hangar steak, served with Japanese sweet potato puree and sauce Bordelaise, and braised rabbit ravioli. The whole deep-fried lobster, served with fine herb pommes puree and lemon beurre blanc, is also a popular mainstay. This is modern American cuisine at its best.
Barbecue is a central part of South Carolina life, and one of the best places to try it out is Little Pigs Barbecue. Serving a huge range of barbecue, ribs, brisket, pork chops, chicken wings and many more home-cooked dishes, using three different styles of barbecue marinade, the food is consistently tasty, with that unmistakable hickory smoked flavour. No wonder it is regularly cited as the best barbecue in Columbia, with a handful of awards to its name.
Blue Marlin is the first ocean-to-plate sustainable restaurant in Columbia, and is a must-try for seafood lovers. Situated in a former train station in the heart of the Vista, Blue Marlin takes its historical roots seriously; its cooking is inspired by the flavours of Cajun, Creole and Low Country cuisine, which in turn has influences from the African, West Indian and Caribbean traditions brought over by the slaves who worked on the plantations. These include their award-winning signature dish, Blue Marlin shrimp and grits, served with Andouille sausage and gravy. Other highlights include oyster and shrimp skillet Bienville, and salmon Pontchartrain, served with blackened shrimp, scallops, mornay sauce and grits cakes. This is the true flavour of the South.
Yelp: 5 stars, 25 reviews Most people would agree that it's pretty hard to mess up ice cream. Even the worst stuff still tastes like two scoops of childhood. Sweet Cream Co. is two scoops of heaven drizzled with unicorn sprinkles. They make handcrafted sorbets, small batch ice cream, and organic frozen custards right on-site, mixing traditional and modernly creative flavors together, offering a little something for everyone to enjoy. You can also get a scoop put between two homemade cookies for one of the most decadent sweet sandwiches you'll ever try.
Yelp: 4.5 stars, 64 reviews Head to the heart of Five Points where you'll find Saluda's, an elegant dining experience that consistently aims to provide unparalleled food and service. You'll find an 1800s mahogany bar and a 1915 grand piano to perfectly accompany the crisp lines and white table cloths. Arguably the best shrimp and grits in town, and hands down the best sweet tea pork chops you'll ever bite into anywhere, Saluda's menu will have you on the edge of your seat as you venture through one delectable course after another. And definitely don't miss out on the swankiest Sunday brunch in town.
Whether you're looking for tried and true Southern comfort food or fresh and contemporary dining, we do it well in Columbia. And you really can't beat our affordable prices, hometown pride, and good old-fashioned kindness.   
Bourbon is a whiskey bar and Cajun-Creole restaurant located just steps from the South Carolina State Capitol building at 1214 Main Street in the historic Brennen Building (1869). We specialize in bourbon, whiskey, craft cocktails and the flavors of the Louisiana Bayou. We currently have the largest whiskey list in SC, with everything from Angels Envy to Van Winkle, as well as Irish, Scotch, and Japanese Whiskies!