The signature Ruth's Chris sizzle is in full evidence at this respected chain's Columbia outpost. Notable for prime steaks, upscale decor, elegant but relaxed ambience, first-rate service, and an impressive wine list, the restaurant is ideal for…  Read More
The quirky and characterful Motor Supply Company Bistro is the epitome of Columbia's slow food, farm-to-table movement. Since 1989, when it opened in a renovated 1800s engine supply building, Motor Supply Co. has been at the heart of the historic Congaree Vista scene. It serves the most innovative and eclectic food using the freshest of ingredients and, in keeping with this spirit, the menu changes twice a day. Expect delicious creations such as molasses-brined pork porterhouse over Creole creamed corn, topped with local peach jam, and spicy marinated white shrimp in coconut and red curry clam broth, with kimchi.
Yelp: 5 stars, 25 reviews Most people would agree that it's pretty hard to mess up ice cream. Even the worst stuff still tastes like two scoops of childhood. Sweet Cream Co. is two scoops of heaven drizzled with unicorn sprinkles. They make handcrafted sorbets, small batch ice cream, and organic frozen custards right on-site, mixing traditional and modernly creative flavors together, offering a little something for everyone to enjoy. You can also get a scoop put between two homemade cookies for one of the most decadent sweet sandwiches you'll ever try.
Don't you hate dragging yourself out of bed to start the day only to find that there are none of your preferred bagels left? Well, since there are so many cinnamon raisin bagels haters out there, they are always going to be available for you to eat and enjoy. So hop on the bandwagon and never have a disappointing breakfast ordering experience again!
Check out The Gourmet Shop for a traditional yet unique cafe style meal. You've got to try their famous chicken salad croissant and their big mug of cappuccino; in no particular order. Check out the one-of-a-kind retail shop on your way out. It's like Cracker Barrel, only better!
Housed in a carefully renovated historic VFW officers club, augmented with an 1800s mahogany bar and a gorgeous 1915 Schomacker grand piano, Saluda's is elegant and sophisticated. The chefs focus on Southern and Continental dishes, frequently…  Read More
Located in one of the oldest buildings on Main Street, just a few steps away from the Capitol Building, Bourbon is a whiskey bar and Cajun-Creole restaurant from veteran chef/restaurateur, Kristian Niemi. Housed in the historic Brennen Building (1870), Bourbon captures the warm, rustic feel of an upscale saloon from the turn of the century with exposed plaster walls, reclaimed wood, glass chandeliers and custom wallpaper. High back booths give patrons privacy, while the communal tables encourage sharing and making new friends. The lighted bar highlights their craft cocktails and huge whiskey list, which is focused on American whiskies, bourbons and ryes. Beers and sodas on tap are exclusively local, as well as most of the ingredients in the kitchen, which focuses on Cajun-Creole cuisine with a South Carolina sensibility. Chef Frank Bradley (formerly of Magnolia's and the Iberian Pig) and his staff stay true to the classic dishes, while adding their own creativity to the ingredients associated with "Cajun-Creole". 
Our bar focuses on whiskey…bourbon in particular…and craft cocktails. We currently present over 350 bourbons, ryes and various American whiskeys, a couple dozen Scotch, Irish and other whiskeys, as well as a dozen absinthe bottles. Our craft cocktail list contains around twenty cocktails, mostly classic, along with a few of our own creations.  
Motor Supply was the first restaurant to open in the revamped Vista district – a couple of decades in the business has only strengthened its reputation as a great place for a casually upscale meal. Menus change twice daily but usually include…  Read More
We aren't rude to you. Why be rude to us? Were trying to get you your food and drinks as fast as we can, and make sure they're all made correctly. There is no reason to yell at us that we took more than ten seconds to make your coffee.
(803) 788-6966Yelp: 4 stars, 41 reviews The Solstice Kitchen is the kind of place you're looking to impress because from the décor to the menu, it works like a charm every time. The food is creative and modern with strong Southern influences, and never crosses the line into feeling too uptight. Your best bets are the spinach-walnut ravioli, the petit filet mignon (with fried green tomatoes, of course) the lobster risotto, or the goat cheese and bacon-tomato confit. You'll also find an extensive wine menu, which helped them earn the Wine Spectator Award of Excellence. Regardless of what you order, it will always exceed expectations.
I hear a lot of people talking smack about cinnamon raisin bagels, and I do not like it one bit. Cinnamon raisin, in my opinion, is by far the best kind of bagel, and the people who hate on them are simply too unsophisticated to comprehend the exquisite flavor that is found in each bite. If you are one of these cinnamon raisin haters, I hope that the following reasons will inspire you to add a little pizazz to your morning meal.
Gervais & Vine is a trendy spot offering dozens of by-the-glass wines, a broad array of beers, and a fine selection of single malts and other liquors. Satiate hunger with a few of the 30 or so hot and cold tapas, such as seared scallops, petite filet mignon with feta and balsamic reduction, grilled sausage, Spanish asparagus, bruschetta, spiced almonds, marinated manchego, olives, or smoked salmon with dill cream cheese and capers. Or try a stone-baked gourmet pizza instead.
Yelp: 4 stars, 71 reviews What happens when a Tex-Mex lover marries a Korean foodie? The Blue Cactus Café, that's what. This Tex-Mex/Korean barbecue fusion restaurant is a unique gem in Columbia's trendy Five Points district. Spawning such creations as kimchi burritos and red bean ice cream, Blue Cactus has been offering something different, delicious, and always fun to locals since the mid-90s. The kimchi is always fresh and extra spicy, the bi bam bap is authentic, and the spicy pork is something you simply have to experience. Don't come if you're in a rush, though. Everything here is made to order and extra care goes into making each dish just right.
Despite recently celebrating its 20th birthday, Blue Cactus Café isn't that well known. In fact, it's quite hard to find or stumble upon, being tucked away on the edge of Five Points without a sign outside. But those in the know keep returning for its unique, and affordable Korean Tex Mex-style home cooking, and cherish it for its quirks. The café describes itself as 'arrogantly slow', and even takes pride in its 'intentionally curt' service. The mish-mash decoration is also nothing to write home about. But all this is part of its charm, and the food, cooked and served by Julie, Mary and Lloyd, is certainly worth the wait. Expect generously portioned Korean staples such as spicy bibimbap and bulgogi, served alongside regional comfort food.
Barbecue is a central part of South Carolina life, and one of the best places to try it out is Little Pigs Barbecue. Serving a huge range of barbecue, ribs, brisket, pork chops, chicken wings and many more home-cooked dishes, using three different styles of barbecue marinade, the food is consistently tasty, with that unmistakable hickory smoked flavour. No wonder it is regularly cited as the best barbecue in Columbia, with a handful of awards to its name.
Gervais & Vine is a trendy spot offering dozens of by-the-glass wines, a broad array of beers, and a fine selection of single malts and other liquors. Satiate hunger with a few of the 30 or so hot and cold tapas, such as seared scallops,…  Read More
Do you really want to be basic and get the same bacon, egg, and cheese on a plain or sesame bagel that everyone else gets? Cinnamon raisin bagels offer a chance for you to be unique and to maybe experiment with some new breakfast combinations that will spice up your morning and give you something to talk about with all your friends!
Upscale and stylish, with exposed brick and a warm color palette, Terra has developed a following among local foodies who appreciate the cooking and the setting. Chef Mike Davis takes a seasonal approach to New Southern cooking, creating notable dishes such as roasted South Carolina quail stuffed with apple and foie gras, crawfish orecchiette, shrimp remoulade, seared scallops with succotash, BBQ lamb-stuffed mac and cheese gratin, plus a handful of gorgeous and unusual little wood-fired pizzas. Wine Spectator's Award of Excellence.
By continuing past this page, you agree to our Terms of Service, Cookie Policy, Privacy Policy and Content Policies. All trademarks are properties of their respective owners. © 2008-2018 – Zomato™ Media Pvt Ltd. All rights reserved.
Time counts at BJ's Restaurant & Brewhouse. Since our humble beginnings back in 1978, we've continued to refine our brewhouse experience to make BJ's a place where you can make the most of any meal. We want BJ's to be a place where the moment you leave is the moment you plan on coming back. We pride ourselves in our craft and attention to detail. Our guests come here for our award-winning handcrafted beer. They come here for the Southern California twist we've put on the Chicago-style deep dish pizza. And they come here for our Pizookies®, our world-renowned dessert. But above all we know people come here to make their good times better. So in many ways we haven't just crafted a brand, but a mindset. And our guests are the reason for this. And it's because of them we're continually striving to make sure every moment they choose to spend with us counts. Welcome to BJ's, a restaurant with a Brewhouse soul.
Yelp: 4.5 stars, 17 reviews There isn't an appetizer to be found at Henry's that isn't good. From the spinach dip to the hush puppies, you'll think you died and went to bar food heaven. But considering that Henry's sells tapas plates, it would be more notable to mention the things on the menu which aren't good. So far, that list is zero lines long. But definitely don't leave without ordering one of the burgers, as they're among the best in town. Try to order something new every once in a while, though, because once you start eating here, the burgers are going to be a hard habit to break. And ordering a bacon double-cheeseburger for breakfast just doesn't seem logical – even by my standards.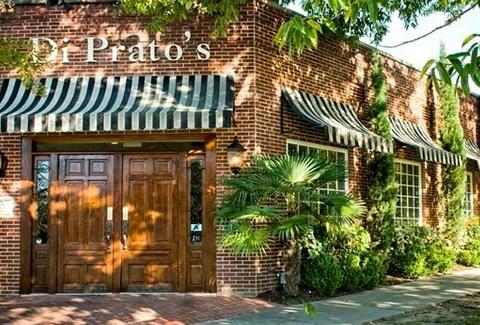 columbia sc restaurants
best restaurants in columbia sc
columbia restaurants
The college town of Columbia is full of character, historical buildings, wide avenues and museums. Its culinary tradition is built on local BBQ, burger joints and comforting Southern cuisine, served up in innovative ways and unique settings. Get stuck in to some great food at these top South Carolina restaurants.
Motor Supply was the first restaurant to open in the revamped Vista district – a couple of decades in the business has only strengthened its reputation as a great place for a casually upscale meal. Menus change twice daily but usually include a grilled steak or two plus dishes such as house-brined pork chops, Dijon-fried eggplant over spinach and artichoke hearts, steamed mussels, and sautéed shrimp with ham and grits. Their wine list has garnered a Wine Spectator Award of Excellence, and their Sunday brunch is among the best in town.
The food is always good. A little variety on the vegetables that come with entrees would help. Seems a lot of the menu items all come with the same vegetabes. If you don't like brussel sprouts, that limits your choices. I'm sure you can probably substitute. The pizza is great.
The only thing better than the locals in Columbia, South Carolina is the local food. Ranging in cuisines from all over the world, the capital city is sure to provide you with a dining experience that will not disappoint. You will leave with a satisfying fullness in your belly and your heart! Check out a few of the best restaurants that you must try in Columbia, South Carolina!
The staff treated us so warmly the moment we walked in, the food was exceptional and was delivered quickly. Will most DEFINITELY be visiting again when I'm in the area. Very quaint and festive spot! Loved it.
Solstice Kitchen & Wine Bar is ideal for a business dinner or a date – when you want to impress, this is a fantastic choice. The menu has a little something for everyone, with starters, small plates, and full-size main courses. Standouts have included pan-seared scallops in preserved lemon-sage brown butter with spinach-walnut ravioli, a petit filet mignon with fried green tomato, goat cheese and bacon-tomato confit, whiskey-brined double pork chop, and lobster risotto. The wine list is extensive, and has earned the restaurant a Wine Spectator Award of Excellence. Numerous by-the-glass options.
I'm usually skeptical when I go out for Italian food in places south of NYC, but I was pleasantly surprised! We will add this spot to our list of restaurants when we come back to Columbia for next year's Masters.
Our bar currently boasts over 350 whiskeys, most of which are bourbon, rye or Tennessee whisky. We also have a growing collection of whiskeys from other countries like Scotland, Ireland, Japan and Canada. 
Russo's New York Pizzeria and Italian Restaurant. Based in Houston, we're led by Chef Anthony Russo, a seasoned Italian chef whose family recipes comprise the foundation of each of the menus. We serve authentic New York Pizza and fresh homemade pasta. We are passionate about bringing delicious food to communities across the world, Chef Anthony's motto is, "if it's not fresh, don't serve it." We have an impressive gluten-free menu including great gluten-free pizza and pasta dishes. We're active in our local communities and we support gluten-free and healthy causes. Come eat at our table!
Great ambience, our family has visited flaming grill on many occasions since moving to SC. Flaming grill had great word of mouth reviews from many of the guys on base. But let me say again "had"! Our past two visits were crap, the service sucked and the staff took FOREVER stocking the hot bar, we absolutely love the fried blue crab however the pan stayed EMPTY. we intentionally overstayed our visit just to see how the staff handled the situation especially since my husband mentioned the DRY pans more than once… OK so once it was replenished it was enough for like 5 customers SAD!!!!!! Come on Flaming grill step up your service! Why should PAYING customers have to struggle and beg for GOOD Service!!! KEEP THE FOOD STOCKED!