The reason this is number one is that I typically end up having to ask "Do you want cream and sugar in that?" and usually the response is something rude and stuck up back like I am supposed to be a mind reader. This irritates me as there is no reason to be rude. Either tell me everything you want in your coffee OR DO NOT BE RUDE. Okay? Thanks.
Housed in a carefully renovated historic VFW officers club, augmented with an 1800s mahogany bar and a gorgeous 1915 Schomacker grand piano, Saluda's is elegant and sophisticated. The chefs focus on Southern and Continental dishes, frequently tweaking favorites for a more modern presentation. Try oysters Rockefeller bruschetta, fried green tomatoes with goat cheese and a balsamic reduction, seared scallops with tomato-saffron sauce and white truffle risotto, or blackened chicken with SC peach and honey marmalade. Perfect for a swanky Sunday brunch, too.
Despite recently celebrating its 20th birthday, Blue Cactus Café isn't that well known. In fact, it's quite hard to find or stumble upon, being tucked away on the edge of Five Points without a sign outside. But those in the know keep returning for its unique, and affordable Korean Tex Mex-style home cooking, and cherish it for its quirks. The café describes itself as 'arrogantly slow', and even takes pride in its 'intentionally curt' service. The mish-mash decoration is also nothing to write home about. But all this is part of its charm, and the food, cooked and served by Julie, Mary and Lloyd, is certainly worth the wait. Expect generously portioned Korean staples such as spicy bibimbap and bulgogi, served alongside regional comfort food.
Information deemed reliable but not guaranteed to be accurate. Listing information updated daily. Terms of use & Privacy Policy. Copyright © 2005 – 2018 Movoto, Inc. All rights reserved. CalBRE #01517281
I love this place. It has been some years since I have been here, as I have lived out of the area for the last 10 years, but it is still as delightful as always. Excellent food, excellent wine and excellent service. Always a pleasure.
We know the term "craft" gets tossed around a lot, but to us it denotes the use of the highest quality ingredients, the care to make it perfectly, and the hospitality to serve it properly. We traveled all over the US to sample cocktails at some of the top bars in the country and came back with a deep appreciation for the "craft of the cocktail" and those who practice it at their establishments, from tiny dive bars to opulent places with unlimited budgets. The common themes from the best were always the same…well-balanced, thoughtful cocktails served in a timely manner and with a heightened level of care and hospitality. We could care less about ten ingredient drinks with house-made tinctures if we couldn't get it in a timely manner or without an attitude. 
Our bar focuses on whiskey…bourbon in particular…and craft cocktails. We currently present over 350 bourbons, ryes and various American whiskeys, a couple dozen Scotch, Irish and other whiskeys, as well as a dozen absinthe bottles. Our craft cocktail list contains around twenty cocktails, mostly classic, along with a few of our own creations.  
Housed in a carefully renovated historic VFW officers club, augmented with an 1800s mahogany bar and a gorgeous 1915 Schomacker grand piano, Saluda's is elegant and sophisticated. The chefs focus on Southern and Continental dishes, frequently…  Read More
Again, not mind readers. When I ask "hot or iced?" people aren't usually rude or angry towards this cause hot and iced coffee both taste different. I prefer iced, while some may prefer hot. We want to make your coffee right, we do actually care that our customers are satisfied with their coffees.
Just like Saluda's, Mr. Friendly's is hidden away in Five Points, a historic area full of bars and galleries, known for its laid-back, hip vibe and popularity with the students at the nearby University of South Carolina. It was founded as a sandwich and cookie shop in the early 1980s, but since 1995, Mr. Friendly's has operated as a café serving 'new Southern cuisine'. Frommers even calls this award-winning eatery 'one of the finest and most innovative restaurants in South Carolina', with its gourmet versions of classic dishes. Try the pecan crab cakes, fried oysters, buttermilk fried chicken or the grilled filet mignon wrapped in bacon and pimento cheese. The café's whitewashed brick walls, covered in art, serve as the backdrop for a chilled-out afternoon.
Yelp: 4 stars, 71 reviews What happens when a Tex-Mex lover marries a Korean foodie? The Blue Cactus Café, that's what. This Tex-Mex/Korean barbecue fusion restaurant is a unique gem in Columbia's trendy Five Points district. Spawning such creations as kimchi burritos and red bean ice cream, Blue Cactus has been offering something different, delicious, and always fun to locals since the mid-90s. The kimchi is always fresh and extra spicy, the bi bam bap is authentic, and the spicy pork is something you simply have to experience. Don't come if you're in a rush, though. Everything here is made to order and extra care goes into making each dish just right.
I hear a lot of people talking smack about cinnamon raisin bagels, and I do not like it one bit. Cinnamon raisin, in my opinion, is by far the best kind of bagel, and the people who hate on them are simply too unsophisticated to comprehend the exquisite flavor that is found in each bite. If you are one of these cinnamon raisin haters, I hope that the following reasons will inspire you to add a little pizazz to your morning meal.
Yelp: 5 stars, 8 reviews Mobile bratwursts. It's like a million people's dreams all got simultaneously answered in one big swoop of the food truck. The main cook is a German-trained master-chef. The Brats are cooked to a perfect pop, and the sides are cooked using only local foods. If what they want to make is something that they can't find in that particular region someday, then they decide on making something new instead of settling for sub-par ingredients. Check their Facebook account frequently to keep a running tab on where they are so that you never have to miss them when they're nearby.
Motor Supply was the first restaurant to open in the revamped Vista district – a couple of decades in the business has only strengthened its reputation as a great place for a casually upscale meal. Menus change twice daily but usually include…  Read More
Out of all the restaurants in a city, 10Best narrows the options to those places with the most appeal and the best reputations. We offer carefully vetted selections to let you explore Columbia dining on your own. If time is really tight, though, and you don't have the leisure to look through all our offerings, we present our Columbia Best Restaurants list. Here, we distill the best businesses down to a special selection of ten. These places promise a stellar experience and a taste of the city that you just can't miss.
Gervais & Vine is a trendy spot offering dozens of by-the-glass wines, a broad array of beers, and a fine selection of single malts and other liquors. Satiate hunger with a few of the 30 or so hot and cold tapas, such as seared scallops, petite filet mignon with feta and balsamic reduction, grilled sausage, Spanish asparagus, bruschetta, spiced almonds, marinated manchego, olives, or smoked salmon with dill cream cheese and capers. Or try a stone-baked gourmet pizza instead.
"All RAW all the TIME!" – Good Life Cafe. All menu items consist of unprocessed plant foods that have not been heated over 115 degrees. "Executive chef, Sharon Wright, has been preparing natural, wholesome, nutritious and delicious meals, juices and smoothies for 24 years!" -Good Life Cafe. Yummy and nutritious? You had better hurry!
I have worked in a coffee shop for a few years. I have learned that people are mean. People are very rude, and people who have never worked this job do not realize there is a specific way to order things. I am specific when I order my coffees off the clock. I figured I could share my advice with you all on how to order when at a coffee shop whether inside or in the drive-thru. Let's begin.
The signature Ruth's Chris sizzle is in full evidence at this respected chain's Columbia outpost. Notable for prime steaks, upscale decor, elegant but relaxed ambience, first-rate service, and an impressive wine list, the restaurant is ideal for…  Read More
Pawley's made an appearance on "Diners, Drive Ins, and Dives!" This burger joint features specials each week. Don't miss out on an opportunity to eat from their food truck, which was voted Best Food Truck in Columbia in 2014! Come as you are, pull a seat up next to the bar, and devour!
According to Livestrong.com, these bagels provide carbohydrates and fiber to give you energy and aid in digestion, selenium, and iron that support our immune system and other vital functions, and B-complex vitamins that keep our skin looking fresh and clean.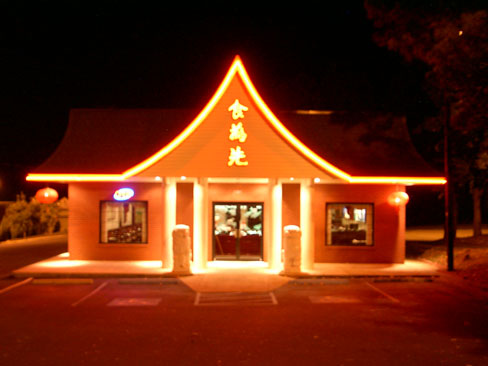 columbia sc restaurants
best restaurants in columbia sc
columbia restaurants
The college town of Columbia is full of character, historical buildings, wide avenues and museums. Its culinary tradition is built on local BBQ, burger joints and comforting Southern cuisine, served up in innovative ways and unique settings. Get stuck in to some great food at these top South Carolina restaurants.
Fresh, local, and diverse. Here, the menu changes daily based off of what is fresh and seasonal. Offering a blend of contemporary American, French, Italian, and Asian cuisine, this is one place you'll want to grab lunch or dinner ASAP.
So, our cocktails are simple, yet elegant. We put a great deal of care into their ingredients, whether its the choice of spirits, the squeezing of juices, the recipes for our mixers or the ice that goes in the glass. Every step is given a lot of thought and care. You see…we LOVE a good cocktail. So, we go out of our way to make sure our cocktails are good. However, we also LOVE our whiskey, so most of the time, you'll see us with a couple ounces of it, with a bit of ice or water…but mostly not. 
Gervais & Vine is a trendy spot offering dozens of by-the-glass wines, a broad array of beers, and a fine selection of single malts and other liquors. Satiate hunger with a few of the 30 or so hot and cold tapas, such as seared scallops,…  Read More
Yelp: 4.5 stars, 17 reviews There isn't an appetizer to be found at Henry's that isn't good. From the spinach dip to the hush puppies, you'll think you died and went to bar food heaven. But considering that Henry's sells tapas plates, it would be more notable to mention the things on the menu which aren't good. So far, that list is zero lines long. But definitely don't leave without ordering one of the burgers, as they're among the best in town. Try to order something new every once in a while, though, because once you start eating here, the burgers are going to be a hard habit to break. And ordering a bacon double-cheeseburger for breakfast just doesn't seem logical – even by my standards.
Yelp: 4 stars, 129 reviews Beer lovers could make the Flying Saucer their own little micro-community and probably never need to leave its comforts ever again. This super-friendly, come-as-you-are gastropub puts a modern twist on standard bar fare. Try the nachos tapas to see for yourself just how big of a punch a smaller portion can make here. The European influences here won't go unnoticed. From the food to the décor, it's the main theme here at Flying Saucer. Brats, goat cheeses, soft pretzels, and loaded frites are just some of the options you'll be anxious to dive into, along with a smorgasbord of imported beers.
Yelp: 4.5 stars, 39 reviews If you've searched through the deepest, darkest corner of Columbia in pursuit of the perfect sushi place and have still come up empty-handed, that's only because you somehow skipped Inakaya Watanabe. Classy without being too upscale, Inakaya's offers the perfect experience for some sushi, sashimi, maki, specialty rolls, bowls of noodles, or just some authentic Japanese cuisine. With the highest quality fish and an extensive menu with a variety of delicious options alongside a menu of hand-selected wines and specialty beers, Inakaya's is the place you will continue to visit again and again whenever a fresh, Asian meal is calling your name.
Our bar opens daily, M-F at 4PM and 11AM on Saturday and Sunday. Our kitchen is open until Midnight Tuesday through Saturday and until 10PM on Sunday and Monday. We offer Saturday and Sunday Brunch from 11AM til 3PM. 
Yelp: 4 stars, 45 reviews At the corner of Main and Gervais in downtown Columbia sits The Oak Table, a modern American restaurant that specializes in amazing food with a side of true Southern hospitality and service. The food here is cooked using only regionally-sourced ingredients, fueling a seasonally-strong menu made up of American classics. You'll find everything from different cuts of steak to seafood, but nothing here ever feels the same as any place else. The venue is quaint and has some killer views of the Capitol, so either get here early or make reservations so you can score one of the best tables in the house.
I'm usually skeptical when I go out for Italian food in places south of NYC, but I was pleasantly surprised! We will add this spot to our list of restaurants when we come back to Columbia for next year's Masters.
Everything about the meal was amazing, our server, Shayla. even brought us a sauce that didn't come with our spring rolls that paired amazingly. The steak was great and the pork chop was delicious! Thank you for a great night out Shayla!