From the family behind Garibaldi's, another favorite of the Columbia dining scene, Cola's is a culinary destination for the true foodie. Located in a restored 1930s RC Cola bottling plant, with exposed brick walls and huge windows straight out of an Edward Hooper painting, Cola's has plenty of character. The two garage doors even open up to views of the antebellum Statehouse. The restaurant's name refers to building's old function, as well as the city's endearing nickname for itself. Cola's serves imaginative American cuisine with an Asian influence, with a focus on fresh and locally grown ingredients. Try the pulled pork BBQ egg rolls, almond crusted tilapia, and the crispy flounder, a dish originally made famous by Cola's sister restaurants at Dining Group South.
Everything about the meal was amazing, our server, Shayla. even brought us a sauce that didn't come with our spring rolls that paired amazingly. The steak was great and the pork chop was delicious! Thank you for a great night out Shayla!
Our bar currently boasts over 350 whiskeys, most of which are bourbon, rye or Tennessee whisky. We also have a growing collection of whiskeys from other countries like Scotland, Ireland, Japan and Canada. 
We love food! We especially love the incredible flavors that come out of the Cajun and Creole traditions of Louisiana and Mississippi. From the rustic, hearty dishes of Acadian descent, to the refined Creole recipes that find their roots in classic French cooking, and everything in between, we attempt to bring that spirit to every dish we create. 
Food & Wine may receive compensation for some links to products and services on this website. Offers may be subject to change without notice. © 2018 Time Inc. Affluent Media Group. All rights reserved.
Check out The Gourmet Shop for a traditional yet unique cafe style meal. You've got to try their famous chicken salad croissant and their big mug of cappuccino; in no particular order. Check out the one-of-a-kind retail shop on your way out. It's like Cracker Barrel, only better!
Yelp: 4.5 stars, 16 reviews When you're in the mood for some creative and delicious comfort food, but really don't feel like making the commute downtown, head to Forest Acres where you'll find the Tombo Grille, the premium restaurant in the area. Start off with the fried Brussel sprouts. Trust me. Regardless of how you feel about the vegetable, I promise you won't leave one behind. Then move onto any one of the varieties of intricate pizzas with a bottle of wine to wash it all down or a high gravity beer. And leave some room for the dessert menu, because chance are no matter how full you are here, you will keep eating.
The quirky and characterful Motor Supply Company Bistro is the epitome of Columbia's slow food, farm-to-table movement. Since 1989, when it opened in a renovated 1800s engine supply building, Motor Supply Co. has been at the heart of the historic Congaree Vista scene. It serves the most innovative and eclectic food using the freshest of ingredients and, in keeping with this spirit, the menu changes twice a day. Expect delicious creations such as molasses-brined pork porterhouse over Creole creamed corn, topped with local peach jam, and spicy marinated white shrimp in coconut and red curry clam broth, with kimchi.
I've been to this location several times and have always enjoyed myself. The staff is very knowledgeable and always makes great suggestions for dinner. My most recent server paired fantastic wines with our dinner. He was very attentive and funny. – Lisa S. (Yelp)
Yelp: 4 stars, 40 reviews The best pizza joint award is a highly-coveted but usually highly-controversial title. Although pizza is universally loved, the crust just ends up being one of those things that rarely works as one-size-fits all. But Dano's comes pretty close, which is how they get the crown for best pizza in columbia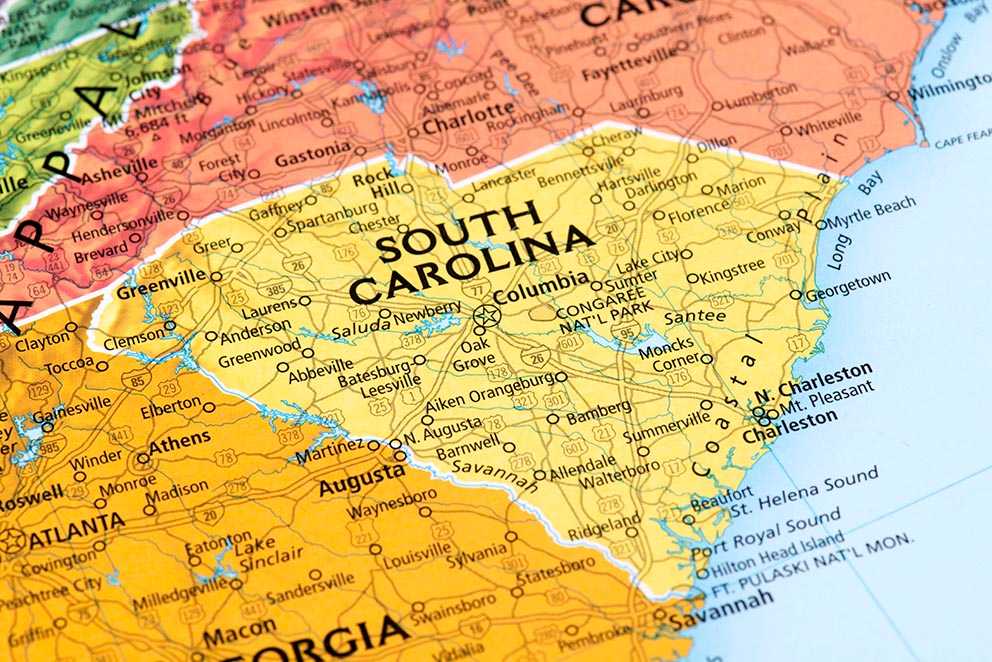 columbia sc restaurants
best restaurants in columbia sc
columbia restaurants
Just like Saluda's, Mr. Friendly's is hidden away in Five Points, a historic area full of bars and galleries, known for its laid-back, hip vibe and popularity with the students at the nearby University of South Carolina. It was founded as a sandwich and cookie shop in the early 1980s, but since 1995, Mr. Friendly's has operated as a café serving 'new Southern cuisine'. Frommers even calls this award-winning eatery 'one of the finest and most innovative restaurants in South Carolina', with its gourmet versions of classic dishes. Try the pecan crab cakes, fried oysters, buttermilk fried chicken or the grilled filet mignon wrapped in bacon and pimento cheese. The café's whitewashed brick walls, covered in art, serve as the backdrop for a chilled-out afternoon.
At first, there is little that feels South Carolinian about this bar: an Iberico ham leg behind the counter waiting to be shaved for appetizers, which complement the heavily international wine list. It's mostly biodynamic and organic and carefully curated; a particular stand-out is the small but intentional collection of Eastern European orange wines. Still, there are Southern touches, the most striking of which is a photo of Lula Drake, the 19th-century dame for whom this bar was named. The wood paneling is cozy, and there's a sort of antique-inspired feel to the place. It's the perfect place to duck into on a fall day and nibble on slivers of Iberico ham, its musty funk the perfect complement to a Brut Chenin Blanc.
Yelp: 5 stars, 25 reviews Most people would agree that it's pretty hard to mess up ice cream. Even the worst stuff still tastes like two scoops of childhood. Sweet Cream Co. is two scoops of heaven drizzled with unicorn sprinkles. They make handcrafted sorbets, small batch ice cream, and organic frozen custards right on-site, mixing traditional and modernly creative flavors together, offering a little something for everyone to enjoy. You can also get a scoop put between two homemade cookies for one of the most decadent sweet sandwiches you'll ever try.
The term "Southern food" can be problematic because it glosses over the nuances of local food cultures in favor of general tropes. That said, there are expectations of cuisine and aesthetics in Columbia, and Spotted Salamander Cafe delivers on them in the most true-to-itself way. The space is housed in two adjoining white bungalows on a tree-lined street in the Historic Robert Mills District. Sipping a sweet tea and noshing on cornbread-crumbled deviled eggs on a sunlit patio is the kind of experience you probably daydreamed of when planning your trip. And you can do it here. This is more than just lazy fantasy, however: chef owner Jessica Shillato's Sriracha fried chicken sandwiches with cucumber-laden slaw are what dreams are made of. There are flaky biscuits too, pecked with air pockets and moist with butter; they're served with bacon jam. For dessert, there might be "church lady cakes" with lemon cream frosting, inspired by vintage church cookbooks. The menu is short and sweet, and changes daily.
Bourbon is a whiskey bar and Cajun-Creole restaurant located just steps from the South Carolina State Capitol building at 1214 Main Street in the historic Brennen Building (1869). We specialize in bourbon, whiskey, craft cocktails and the flavors of the Louisiana Bayou. We currently have the largest whiskey list in SC, with everything from Angels Envy to Van Winkle, as well as Irish, Scotch, and Japanese Whiskies! 
Yelp: 5 stars, 8 reviews Mobile bratwursts. It's like a million people's dreams all got simultaneously answered in one big swoop of the food truck. The main cook is a German-trained master-chef. The Brats are cooked to a perfect pop, and the sides are cooked using only local foods. If what they want to make is something that they can't find in that particular region someday, then they decide on making something new instead of settling for sub-par ingredients. Check their Facebook account frequently to keep a running tab on where they are so that you never have to miss them when they're nearby.
The staff treated us so warmly the moment we walked in, the food was exceptional and was delivered quickly. Will most DEFINITELY be visiting again when I'm in the area. Very quaint and festive spot! Loved it.
">Columbia, which isn't really that hard to do since when it comes to students, pizza might as well be the holy grail. Although it's not exactly thin crust, it's as close to a NY-style crust you'll find in Columbia, nice and crisp, with just the perfect amount of sauce to cheese ratio on top. Dano's delivers, too, for those nights when pajamas and Netflix sounds more appealing than dressing up and dining out. Feature Image Source: Motor Supply Facebook What's your go-to for grub in Columbia? Tell us in the comments below!
The food is always good. A little variety on the vegetables that come with entrees would help. Seems a lot of the menu items all come with the same vegetabes. If you don't like brussel sprouts, that limits your choices. I'm sure you can probably substitute. The pizza is great.
Yelp: 4 stars, 71 reviews What happens when a Tex-Mex lover marries a Korean foodie? The Blue Cactus Café, that's what. This Tex-Mex/Korean barbecue fusion restaurant is a unique gem in Columbia's trendy Five Points district. Spawning such creations as kimchi burritos and red bean ice cream, Blue Cactus has been offering something different, delicious, and always fun to locals since the mid-90s. The kimchi is always fresh and extra spicy, the bi bam bap is authentic, and the spicy pork is something you simply have to experience. Don't come if you're in a rush, though. Everything here is made to order and extra care goes into making each dish just right.