This is more for Dunkin'. Because hash browns, in reality, take the longest for us to get ready. So please when ordering don't ask for them at the window, please order at the speaker. We don't mind cooking them last minute but its inconvenient for you and our time.
We know the term "craft" gets tossed around a lot, but to us it denotes the use of the highest quality ingredients, the care to make it perfectly, and the hospitality to serve it properly. We traveled all over the US to sample cocktails at some of the top bars in the country and came back with a deep appreciation for the "craft of the cocktail" and those who practice it at their establishments, from tiny dive bars to opulent places with unlimited budgets. The common themes from the best were always the same…well-balanced, thoughtful cocktails served in a timely manner and with a heightened level of care and hospitality. We could care less about ten ingredient drinks with house-made tinctures if we couldn't get it in a timely manner or without an attitude. 
I'm usually skeptical when I go out for Italian food in places south of NYC, but I was pleasantly surprised! We will add this spot to our list of restaurants when we come back to Columbia for next year's Masters.
Pawley's made an appearance on "Diners, Drive Ins, and Dives!" This burger joint features specials each week. Don't miss out on an opportunity to eat from their food truck, which was voted Best Food Truck in Columbia in 2014! Come as you are, pull a seat up next to the bar, and devour!
Yelp: 4.5 stars, 16 reviews When you're in the mood for some creative and delicious comfort food, but really don't feel like making the commute downtown, head to Forest Acres where you'll find the Tombo Grille, the premium restaurant in the area. Start off with the fried Brussel sprouts. Trust me. Regardless of how you feel about the vegetable, I promise you won't leave one behind. Then move onto any one of the varieties of intricate pizzas with a bottle of wine to wash it all down or a high gravity beer. And leave some room for the dessert menu, because chance are no matter how full you are here, you will keep eating.
Great ambience, our family has visited flaming grill on many occasions since moving to SC. Flaming grill had great word of mouth reviews from many of the guys on base. But let me say again "had"! Our past two visits were crap, the service sucked and the staff took FOREVER stocking the hot bar, we absolutely love the fried blue crab however the pan stayed EMPTY. we intentionally overstayed our visit just to see how the staff handled the situation especially since my husband mentioned the DRY pans more than once… OK so once it was replenished it was enough for like 5 customers SAD!!!!!! Come on Flaming grill step up your service! Why should PAYING customers have to struggle and beg for GOOD Service!!! KEEP THE FOOD STOCKED!
Our bar opens daily, M-F at 4PM and 11AM on Saturday and Sunday. Our kitchen is open until Midnight Tuesday through Saturday and until 10PM on Sunday and Monday. We offer Saturday and Sunday Brunch from 11AM til 3PM. 
Despite recently celebrating its 20th birthday, Blue Cactus Café isn't that well known. In fact, it's quite hard to find or stumble upon, being tucked away on the edge of Five Points without a sign outside. But those in the know keep returning for its unique, and affordable Korean Tex Mex-style home cooking, and cherish it for its quirks. The café describes itself as 'arrogantly slow', and even takes pride in its 'intentionally curt' service. The mish-mash decoration is also nothing to write home about. But all this is part of its charm, and the food, cooked and served by Julie, Mary and Lloyd, is certainly worth the wait. Expect generously portioned Korean staples such as spicy bibimbap and bulgogi, served alongside regional comfort food.
We had a great time. My adult niece with her two girls, my great nieces, came as a surprise for them to see a princess. They could have not been more blown away when Snow White walked up to the table. She was so attentive and so interested in them. She answered all their questions. We enjoyed the food and when the chocolate fondue dessert came, the girls were in heaven. I am so glad we found out about this event and that we could come.
The quirky and characterful Motor Supply Company Bistro is the epitome of Columbia's slow food, farm-to-table movement. Since 1989, when it opened in a renovated 1800s engine supply building, Motor Supply Co. has been at the heart of the historic Congaree Vista scene. It serves the most innovative and eclectic food using the freshest of ingredients and, in keeping with this spirit, the menu changes twice a day. Expect delicious creations such as molasses-brined pork porterhouse over Creole creamed corn, topped with local peach jam, and spicy marinated white shrimp in coconut and red curry clam broth, with kimchi.
Our bar currently boasts over 350 whiskeys, most of which are bourbon, rye or Tennessee whisky. We also have a growing collection of whiskeys from other countries like Scotland, Ireland, Japan and Canada. 
For some of the freshest seafood and best atmosphere around, try Pearlz Oyster Bar. This rustic restaurant serves up a mix of shellfish and local seafood, and is part of the Sustainable Seafood Initiative. The raw bar offers a range of oyster varieties, including Low country and Gulf oysters, while the rest of the menu consists of all manner of seafood concoctions, including tuna tartar, steamed mussels and oyster sliders. Pearlz is also famed for its signature oyster shooters; Pearlz Black Pepper Vodka, oysters and cocktail sauce. It also has its own line of award-winning draft beers, the TBonz Homegrown Ales, which are the perfect accompaniment to the spicy peel-and-eat shrimp. There's also a jazz and blues music lounge upstairs, perfect for post-dinner drinks.
We love food! We especially love the incredible flavors that come out of the Cajun and Creole traditions of Louisiana and Mississippi. From the rustic, hearty dishes of Acadian descent, to the refined Creole recipes that find their roots in classic French cooking, and everything in between, we attempt to bring that spirit to every dish we create. 
So, our cocktails are simple, yet elegant. We put a great deal of care into their ingredients, whether its the choice of spirits, the squeezing of juices, the recipes for our mixers or the ice that goes in the glass. Every step is given a lot of thought and care. You see…we LOVE a good cocktail. So, we go out of our way to make sure our cocktails are good. However, we also LOVE our whiskey, so most of the time, you'll see us with a couple ounces of it, with a bit of ice or water…but mostly not. 
Saluda's, a mainstay of Columbia's restaurant scene, can be found in the renovated VFW Officers' Club. The perfect spot for relaxed fine dining with a southern twist, the restaurant's interior setting is open and elegant, with a gorgeous 1880s mahogany bar reclaimed from the Blakely Hotel in Philadelphia. Using the freshest ingredients from local South Carolina farmers and fishermen, Chef Blake Fairies uses cutting-edge techniques to put a Southern stamp on classic French and Italian cuisine. His creations include the ever-popular sweet tea pork chops, and shrimp and grits topped with Korean spices and fried green tomatoes. If possible, get a table on the balcony for a romantic meal on a summer's evening.
High quality Food: the lobster and the filet were delicious and perfectly cooked and showed in the dishes. The waiters were kind and professional and so welcoming. Great atmosphere, ideal for a special occasion! – Barbara C. (Facebook)
Ruth's Chris Steak House is proud to call Columbia, the beautiful capitol city of South Carolina, home. Ruth's Chris Steak House in Columbia is located in the heart of the city near the historic University of South Carolina, and one block from the South Carolina State House. The energetic and friendly personality of the city provides the perfect backdrop to the upscale American steak house dining experience at Ruth's Chris.
Gervais & Vine is a trendy spot offering dozens of by-the-glass wines, a broad array of beers, and a fine selection of single malts and other liquors. Satiate hunger with a few of the 30 or so hot and cold tapas, such as seared scallops,…  Read More
Yelp: 4 stars, 71 reviews What happens when a Tex-Mex lover marries a Korean foodie? The Blue Cactus Café, that's what. This Tex-Mex/Korean barbecue fusion restaurant is a unique gem in Columbia's trendy Five Points district. Spawning such creations as kimchi burritos and red bean ice cream, Blue Cactus has been offering something different, delicious, and always fun to locals since the mid-90s. The kimchi is always fresh and extra spicy, the bi bam bap is authentic, and the spicy pork is something you simply have to experience. Don't come if you're in a rush, though. Everything here is made to order and extra care goes into making each dish just right.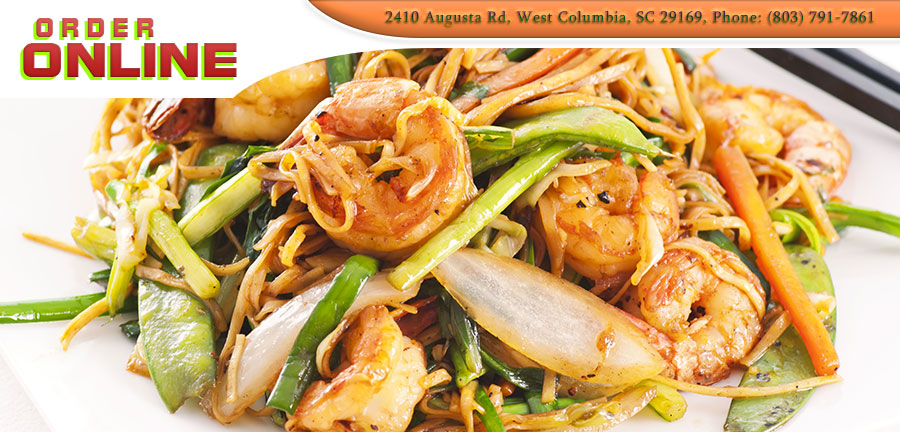 columbia sc restaurants
best restaurants in columbia sc
columbia restaurants
Yelp: 4 stars, 40 reviews The best pizza joint award is a highly-coveted but usually highly-controversial title. Although pizza is universally loved, the crust just ends up being one of those things that rarely works as one-size-fits all. But Dano's comes pretty close, which is how they get the crown for best pizza in columbia
Valet parking is available to guests on a first come, first served basis. Be sure to let the valet know you are dining with us when you arrive to ensure you receive the reduced Ruth's Chris parking rate.
I know that bagels aren't the healthiest choice of breakfast in the world, but I can sleep happy knowing that my cinnamon raisin bagels actually contain some nutritional value and can be enjoyed along with a balanced and healthy diet.
By continuing past this page, you agree to our Terms of Service, Cookie Policy, Privacy Policy and Content Policies. All trademarks are properties of their respective owners. © 2008-2018 – Zomato™ Media Pvt Ltd. All rights reserved.
I've been to this location several times and have always enjoyed myself. The staff is very knowledgeable and always makes great suggestions for dinner. My most recent server paired fantastic wines with our dinner. He was very attentive and funny. – Lisa S. (Yelp)
Our bar focuses on whiskey…bourbon in particular…and craft cocktails. We currently present over 350 bourbons, ryes and various American whiskeys, a couple dozen Scotch, Irish and other whiskeys, as well as a dozen absinthe bottles. Our craft cocktail list contains around twenty cocktails, mostly classic, along with a few of our own creations.  
I have worked in a coffee shop for a few years. I have learned that people are mean. People are very rude, and people who have never worked this job do not realize there is a specific way to order things. I am specific when I order my coffees off the clock. I figured I could share my advice with you all on how to order when at a coffee shop whether inside or in the drive-thru. Let's begin.
Located in one of the oldest buildings on Main Street, just a few steps away from the Capitol Building, Bourbon is a whiskey bar and Cajun-Creole restaurant from veteran chef/restaurateur, Kristian Niemi. Housed in the historic Brennen Building (1870), Bourbon captures the warm, rustic feel of an upscale saloon from the turn of the century with exposed plaster walls, reclaimed wood, glass chandeliers and custom wallpaper. High back booths give patrons privacy, while the communal tables encourage sharing and making new friends. The lighted bar highlights their craft cocktails and huge whiskey list, which is focused on American whiskies, bourbons and ryes. Beers and sodas on tap are exclusively local, as well as most of the ingredients in the kitchen, which focuses on Cajun-Creole cuisine with a South Carolina sensibility. Chef Frank Bradley (formerly of Magnolia's and the Iberian Pig) and his staff stay true to the classic dishes, while adding their own creativity to the ingredients associated with "Cajun-Creole". 
On the corner of Main and Gervais Street, The Oak Table offers an dining experience with stunning views of the capitol building. An oak theme runs throughout the restaurant, which is sleek and contemporary in style. The seasonal menu is short, but makes up for it with innovation and a mixture of influences; dishes include sea scallop crudo, perfectly cooked Angus beef hangar steak, served with Japanese sweet potato puree and sauce Bordelaise, and braised rabbit ravioli. The whole deep-fried lobster, served with fine herb pommes puree and lemon beurre blanc, is also a popular mainstay. This is modern American cuisine at its best.